Trade Digitization
Local Merchant Services (LMS) have been providing Trade Digitization Services since 2017. LMS are providing a Trade Digitization Infrastructure at NigerianBusiness.com, the prime web Location For Nigerian Business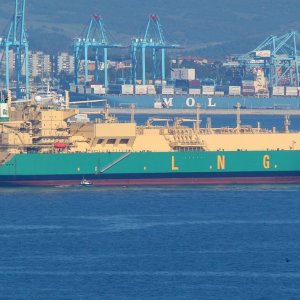 NigerianBusiness.com
IBM Digital Trade Services
IBM Digital Trade Services also provided: Blockchains-As-A-Service; Internet Of Things; Food Trust; Transparent Supply, etc. Local Merchant Services operate TRADE GATEWAYS, an IBM Partner Programme
Digital Trade Infrastructure
NigerianBusiness.com is the prime Internet Location for Nigerian Business, and helps provide a Digital Trade Infrastructure for Nigerian Business
Part of the TRADE GATEWAYS Programme
---
For Local Trade Opportunities for Buyers and Sellers, access Buyers or Sellers through an applicable B2B Marketplace. After concluding a transaction, come back and use the Digital Trade Features at this site, to access a local infrastructure to execute agreed Transactions, in a faster and more secure manner.
Applicable B2B Marketplaces include those below:
Nigerian Government Blockchain Strategy
The Nigerian Government wishes to ensure the creation of a Blockchain-powered economy that enhances innovation, growth and prosperity.
The policy, is primarily aimed at strengthening the nation's Digital Economy to further enhance its unprecedented contributions to national development and economic growth.
The National Blockchain Policy is developed to serve as a roadmap for Nigeria's adoption and utilization of emerging technology. The successful implementation of the policy, which lays out a comprehensive framework for integrating the technology into various facets of the economy, will ensure the growth of indigenous talent in blockchain technology solution development leading to a robust and globally competitive ecosystems.
Now NigerianBusiness.com can help
NigerianBusiness.com is operated by LMS and is part of the TRADE GATEWAYS Programme. It can help use Digital Trade and Blockchain to facilitate Nigerian Business and Trade.
NigerianBusiness.com Digital Trade Products
Using the Digital Trade Tools in the TRADE GATEWAYS Programme, proof of ownership can be easily verified and fully transparent. Ownership can also be easily transferred on conclusion of a transaction. This helps to facilitate the TRADE GATEWAYS Products detailed below.
TRADE GATEWAYS Digital Trade Products help to enhance and automate Supply Chains, making them more efficient than the simple supply chains of the past.
Automating Supply Chains co-ordination
Automating the process of coordination, unburdens supply chains of a considerable management cost
Digital Trade Tools at NigerianBusiness.com can help leverage the development of a basic supply chain into a more complex structure involving a higher level of connectivity with current and new Trading Partners across different regions.
Buyers can automate the procurement process, while making savings, and getting better payment terms. Sellers can connect with buyers, simplify the sales cycle, and improve cash flow.
Facilitating e-procurement
NigerianBusiness.com can leverage the TRADE GATEWAYS Network help make procurement processes be more efficient and help to make time and cost savings
This is done by a form of e-procurement, which is the digital process of procurement. This means that paper order forms, catalogues, and paper price lists aren't needed, and communication with the supplier is predominantly digital.